If you're wondering why, 77 years after Disney's Cinderella was released, the Cinderella Princess dress remains popular, I've got the answer.
I recently attended a talk at the Walt Disney Family Museum about Princess dresses. Since one of my Little Bookworms and I have a fatal weakness for Say Yes To The Dress (we like to critique the dresses the brides-to-be try on), it promised to be an interesting talk.
Sad to say, I found the talk a little disappointing. The costume designer who helped design the costumes for Moana provided interesting insights into Disney's obsession with accurately portraying indigenous people's costumes (and Moana, if you haven't seen it, is a charming movie, thanks to lush visuals and a strong score), but the bit about how Princess dresses have winnowed their way into American women's psyches over the last 77 years was weak.
As I was listening, I thought to myself, "You know, I could give a better talk." Lacking any credentials, either as a Disney-o-phile or a costume historian, I won't be invited any time soon to speak at the Museum. I'm therefore going to give the talk here, at my blog.
The starting point for my talk has to be this seminal Disney Princess dress: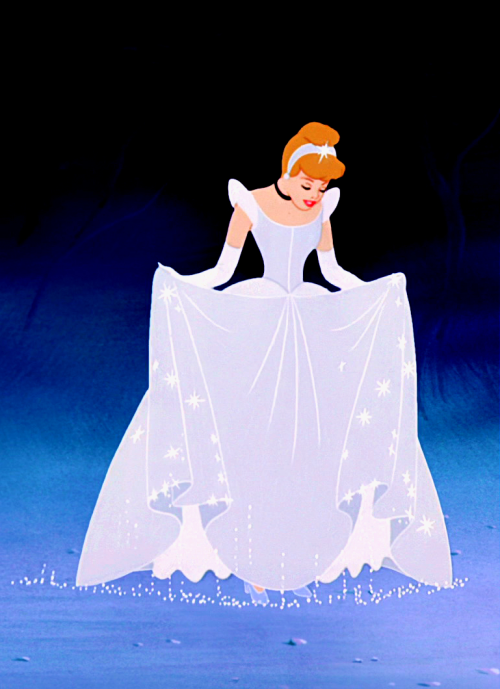 If you're a guy, you may not recognize the charming lady above, but that is Cinderella, radiant in her magical ball gown, circa 1950.
From a little girl's perspective, it's not just that the gown is beautiful (more on that in a little while), but the way in which Cinderella finds herself in that beautiful gown. After the Fairy Godmother's rousing rendition of Bibbity Bobbity Boo, during which time she transforms pumpkins, mice, and horses into a coach, horses, and servants, she realizes that she has forgotten to transform Cinderella's dress. Then comes a hand drawn sequence that was Walt Disney's personal favorite bit of animation and that has thrilled every little girl ever since:
And there it was, the iconic Princess dress. And I do mean iconic. Although non-Western Disney princesses such as Mulan, Jasmine, Pocahontas, and Moana have not ended the movie wearing puffy ballgowns, after Cinderella, all of the other Princesses have worn some variation of that dress, with a tight bodice, a cinched waist, and a lavish skirt.
Moreover, when you look at Mulan, Jasmine, and Pocahontas, you can see that the only thing missing from their costumes is that lavish skirt. Otherwise, the fitted bodice and cinched waist (the latter of which Jasmine achieves on her own, without constricting clothes) are properly represented: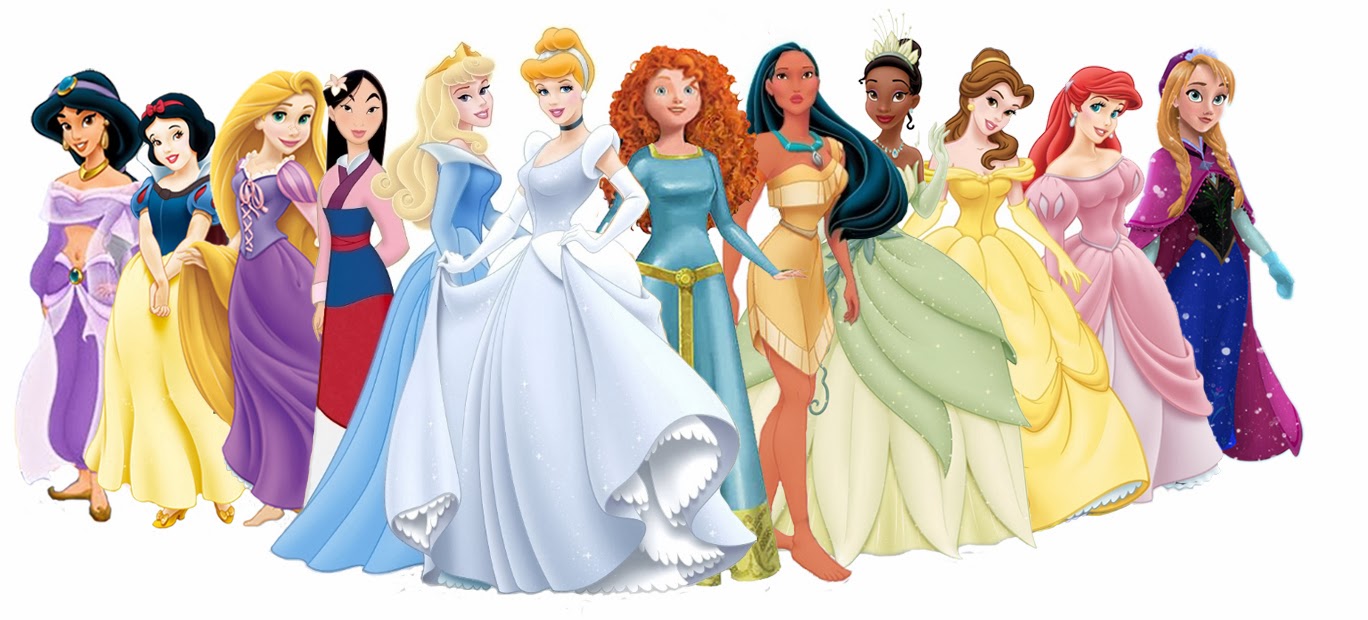 In almost all images collecting together the Disney Princesses in all their Princess glory, Cinderella is front and center — and this despite the fact that it was Snow White who was really the first Disney Princess.
But here's something interesting: Until Moana came along, Snow White was the only Princess with something approximating a real person's figure. Moreover, although modern images "sex up" Snow White by enhancing her bosom and minimizing her waist, in the movie itself, she has an almost adolescent body. Unlike later Disney Princesses who were pure, but undeniably sexy, Snow White was just pure. Moana, too, is pure, although feisty — plus, she doesn't "get the guy" in the end, although they clearly remain good friends: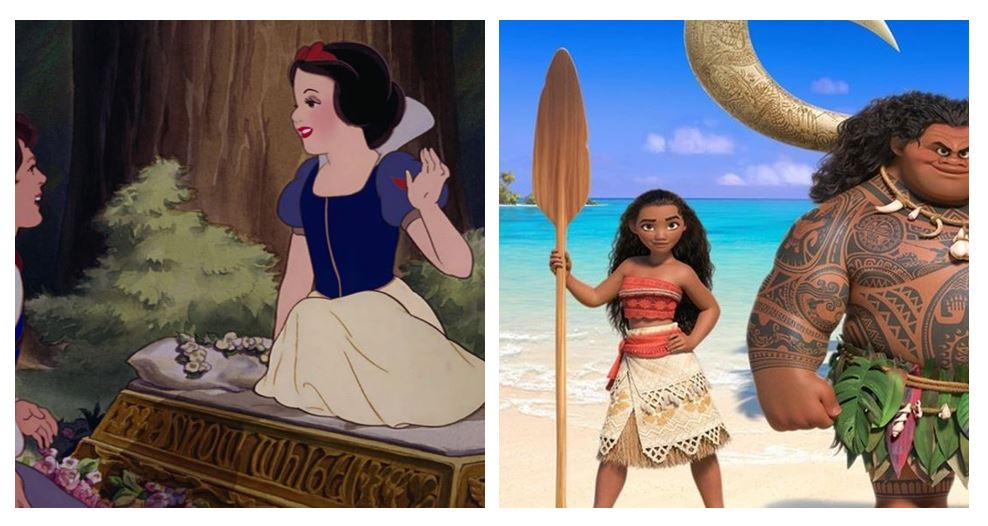 So, even though Snow White came first, Cinderella is the Ur princess — the genesis, the one who started it all. Why is that? Well, although not a Disney scholar, I'm prepared to make a few guesses.
If you pay attention to the history of Western women's fashion, you'll see that there are only so many ways to go. Women's clothes either emphasize or downplay all, or bits and pieces, of their essential figure traits — breasts, waist, and hips. Throughout history, one of those trends has been to emphasize the waist and hips by using corsets for the waist and full skirts to suggest big hips. Big breasts were optional. This is the hyper-feminine figure that Disney embraced from Cinderella through Frozen: voluptuous (but tasteful) breasts, tiny waist, and a voluminous skirt hinting at big hips.
Let's start with the Bronze Age Minoan snake women, who could have easily slipped into a Disney movie if they'd just covered their breasts and maybe put down the snakes: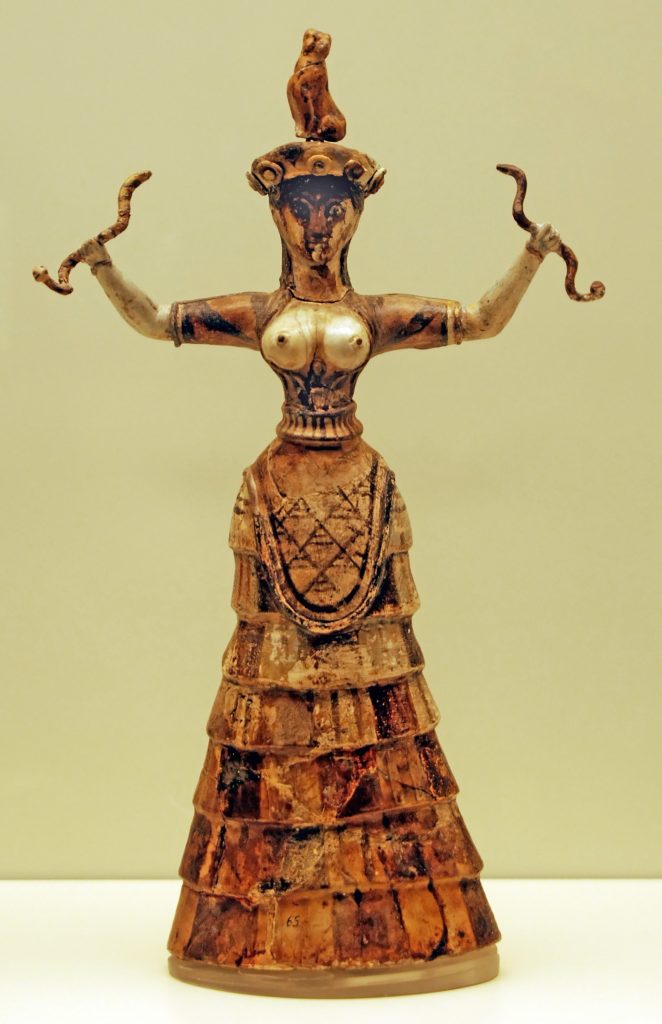 Then the Roman women in their loose draperies: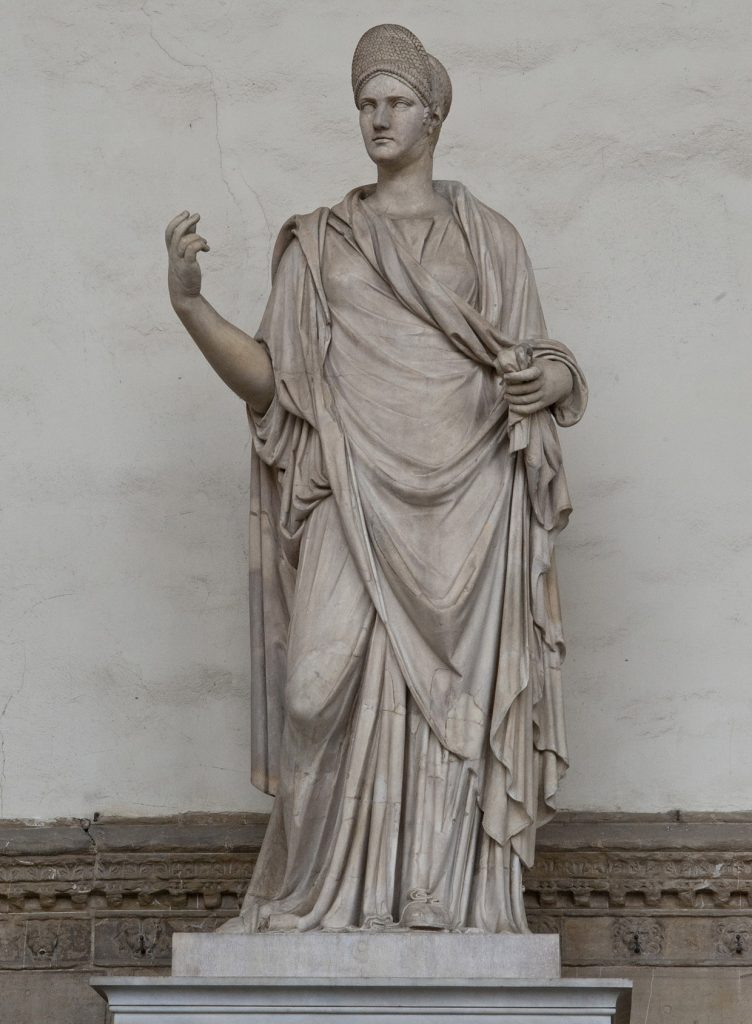 And moving on to Medieval women, with their tight-fitting clothes, although the skirts hadn't yet begun to take puffy center-stage and the toplessness still precluded any role in Disney:
To Queen Elizabeth in the 16th Century (flat-breasted, but minute waist and full skirt):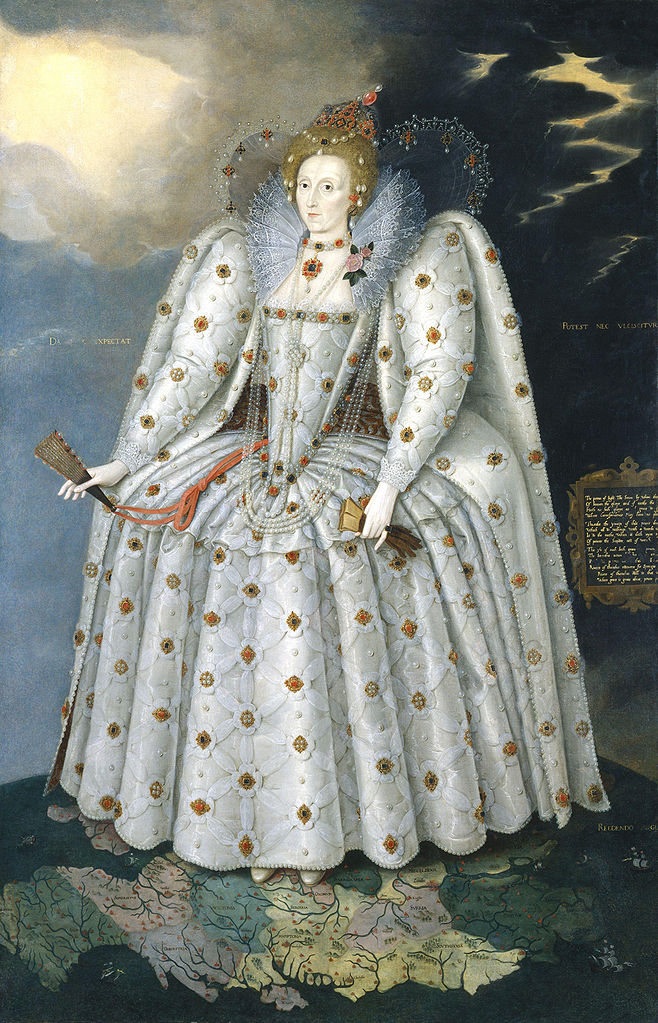 To Queen Henrietta Maria in the 17 Century (flat breasts, natural(ish) waist, but a full skirt):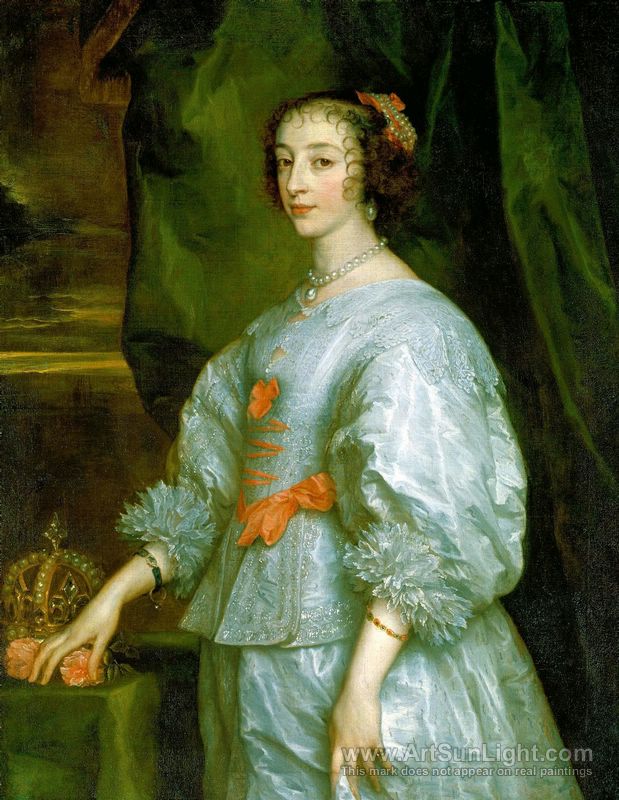 To Madame de Pompaduor in the 18th Century (full bosom, tiny waist, voluminous skirt), marking her era as the first iteration of the modern Princess dress: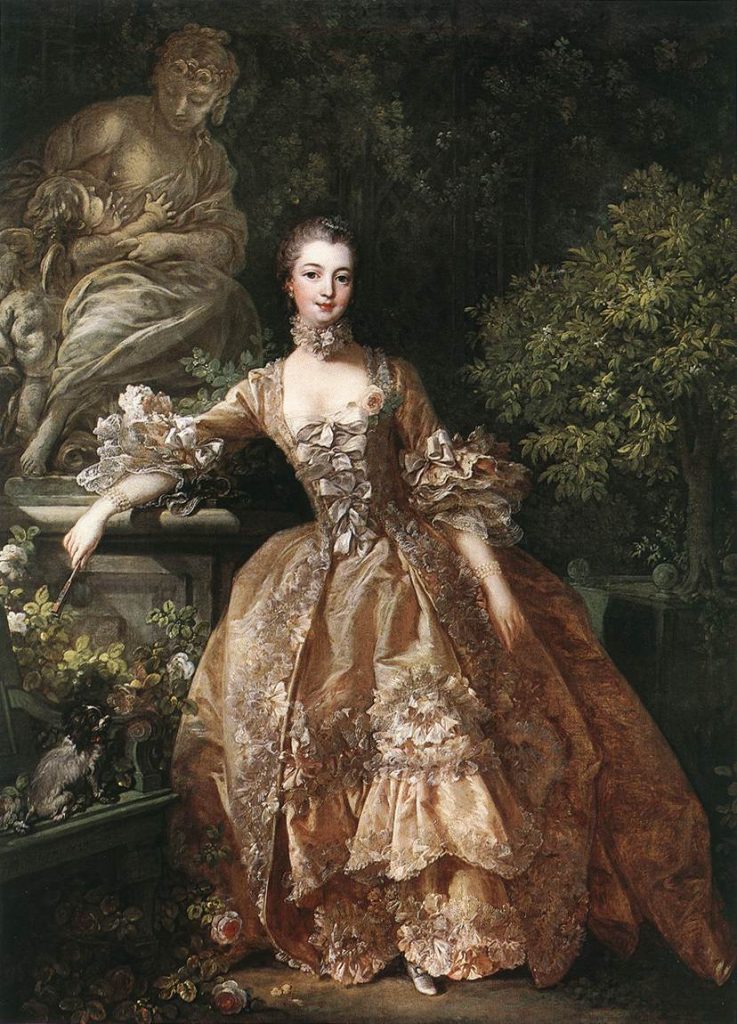 To Josephine Bonapart (full bosom, no waist, slim skirt), making her, appropriately, the anti-princess: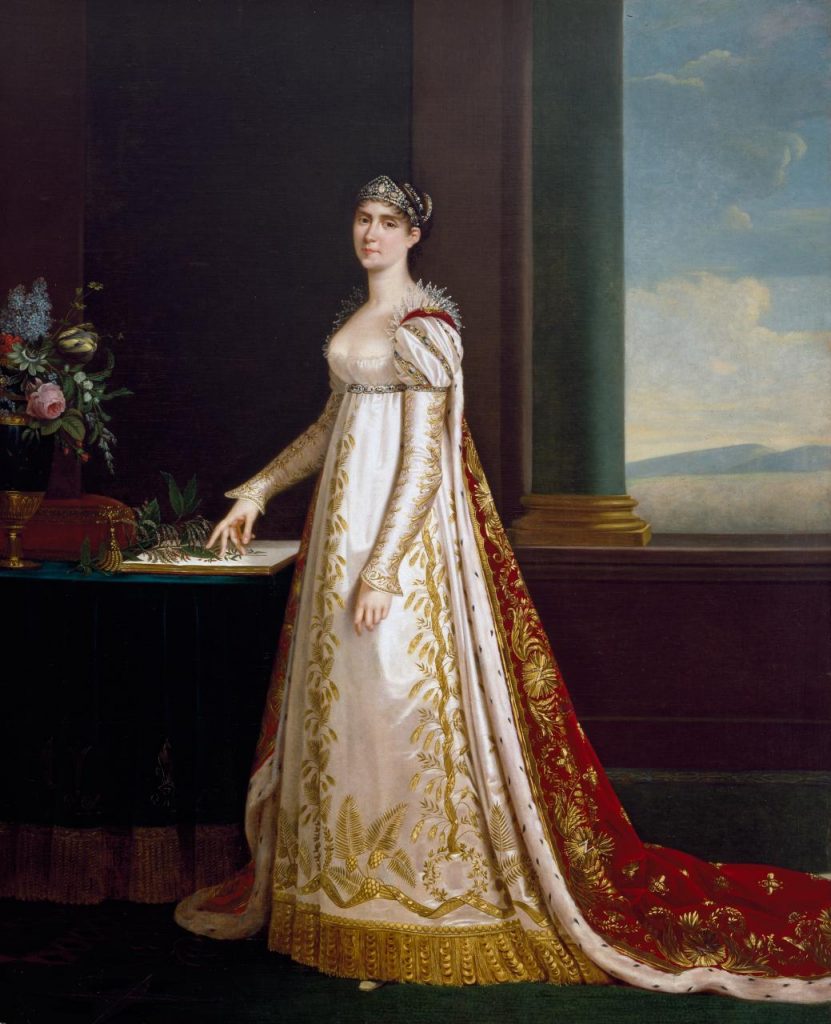 To a pre-war Scarlet O'Hara (the complete American Princess, with a full bust, tiny waist, and ginormous skirt):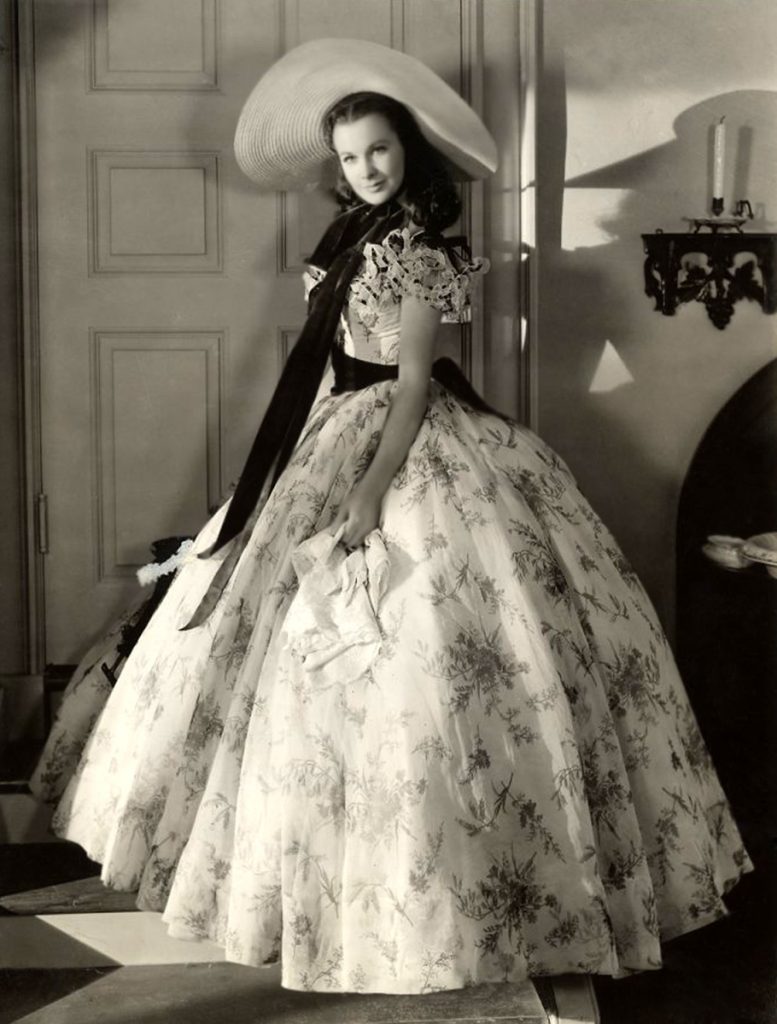 To the flapper (no chest, no waist, barely any skirt, but shiny silk stockings), a rebuttal to the pre-WWI world that had died on the battlefields in France: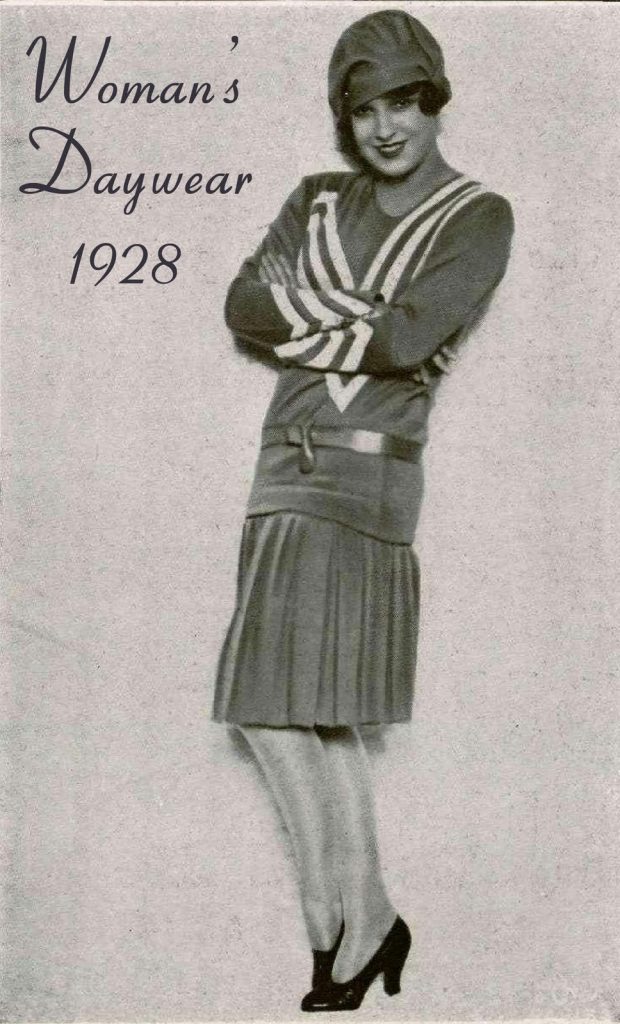 To the Depression-era athletic Ginger Roger silhouette, with its bodice and waist fitting a natural, toned body, and its skirt skillfully cut to hide its volume until the wearer moved, reminding us that Depression era women were strong, but still wanted to be considered feminine: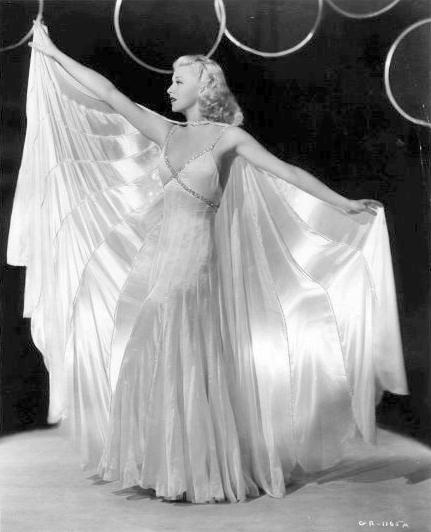 And then came WWII, with its fabric rationing and utilitarianism: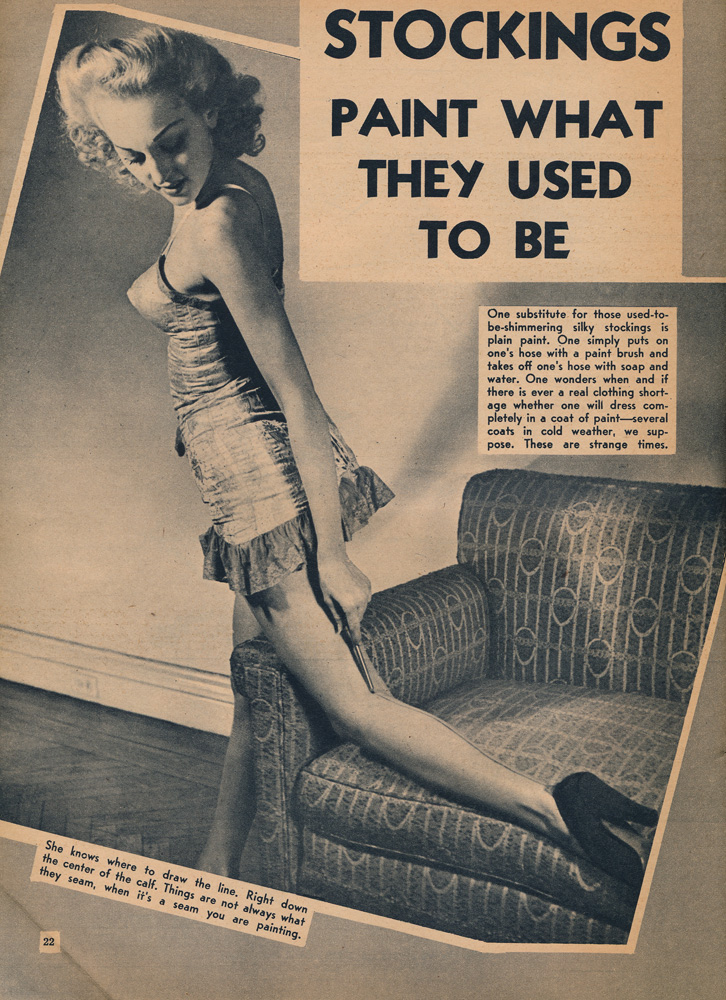 After WWII, as a reaction to the restrictions and focus on function over form, Christian Dior's New Look exploded on the scene in 1947. If you'll scan the photos above, you'll see that the New Look is actually an old look: tight bodice, cinched waist, full skirt. But for women who last saw that silhouette at least 40 years before, and who had been dealing with rationing for a half-decade, it was new enough for them: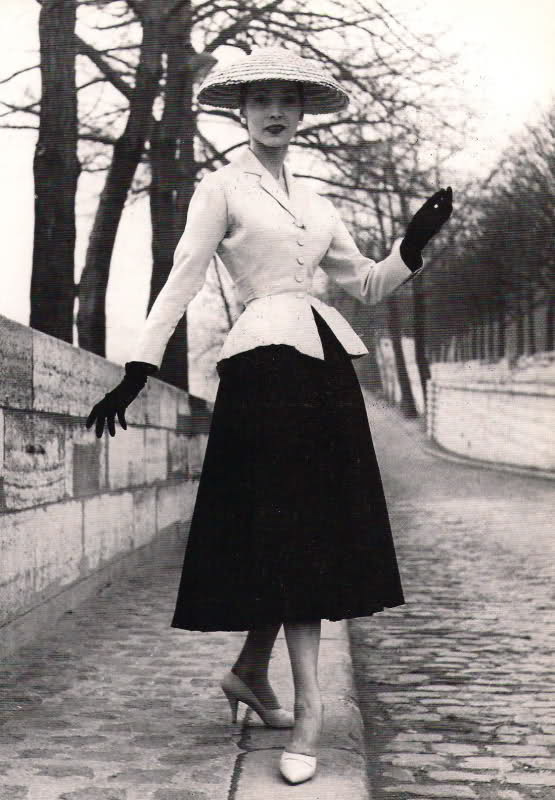 By 1950, when Disney released Cinderella, the "New Look" wasn't new anymore. It was simply "the" look, as a quick run through gowns from the era shows. You'll find a Christian Dior wedding dress from 1948: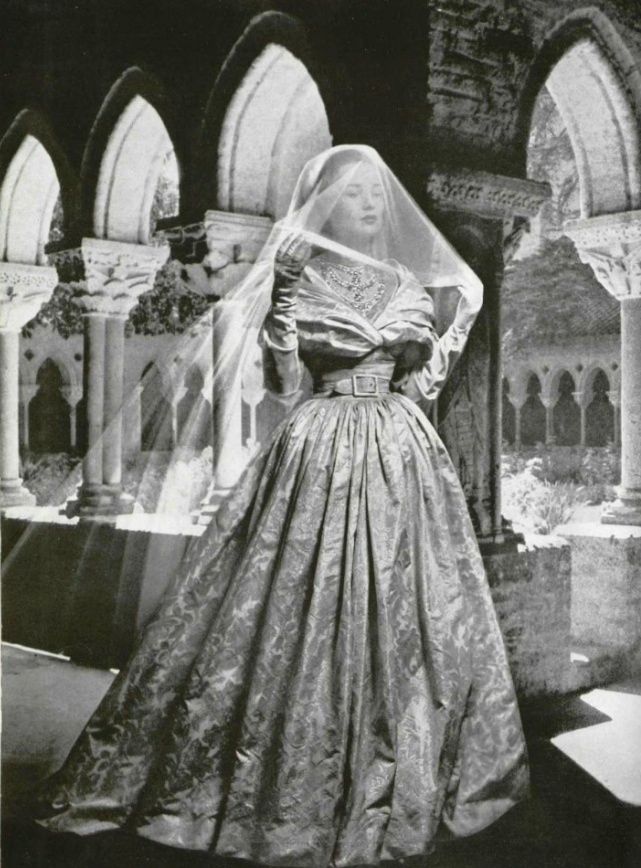 A hand-painted Marcelle Chaumont Dress from 1949: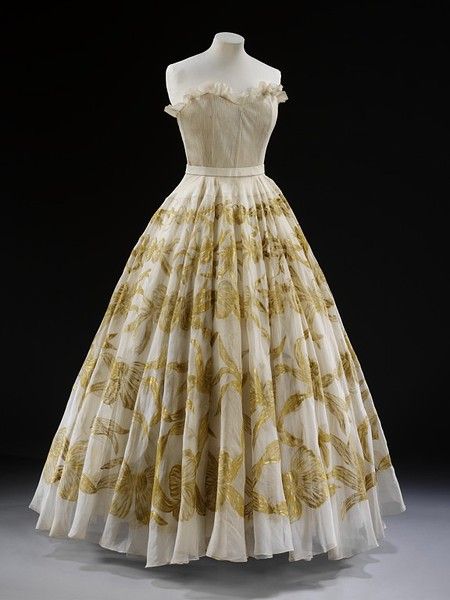 And, in 1951, immediately after Cinderella came out, we get this extravaganza that Jane Wyman wore in 1951's Here Comes The Groom: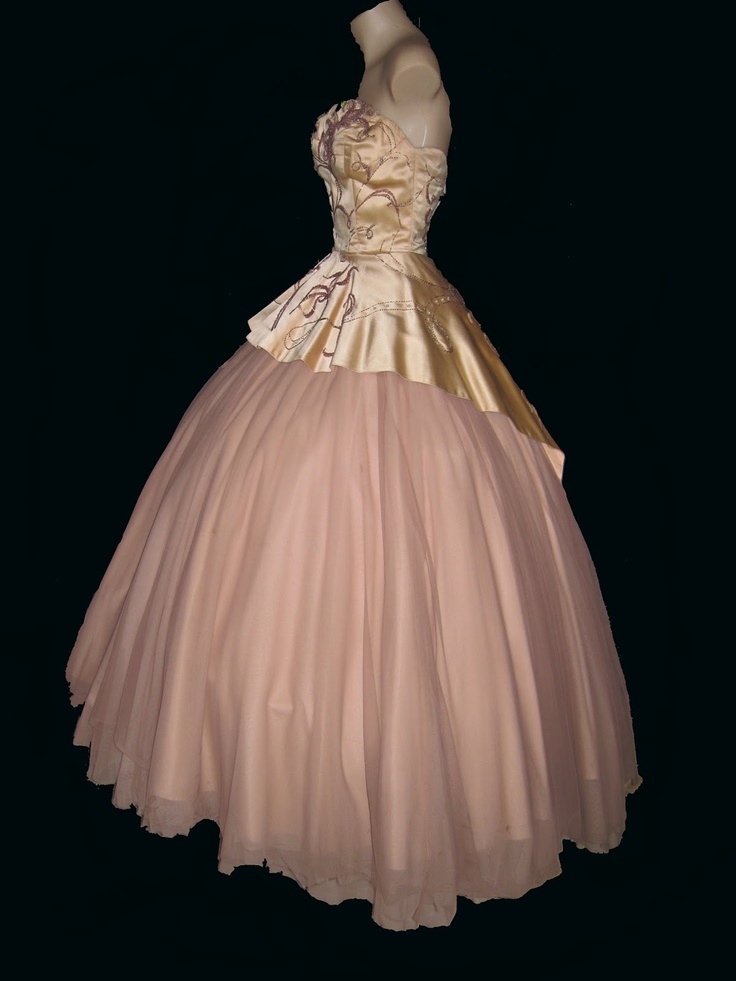 As the 1950s ended, fashion moved on and, for the most part, the Princess dress did not move on with it. In January 1961, Jackie Kennedy wore this dress for her husband's inauguration: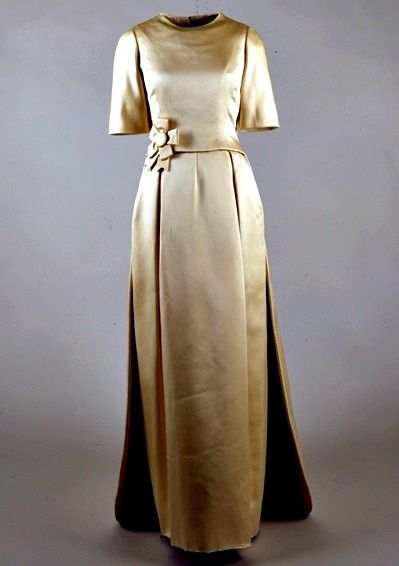 In 1969, Barbra Streisand wore this monstrosity to the Oscars: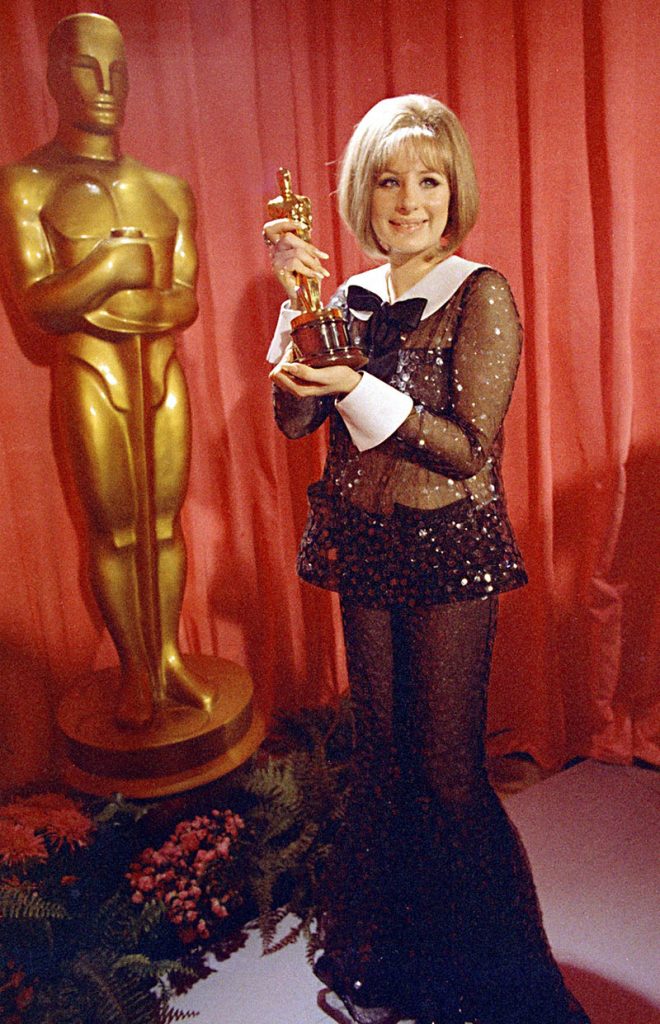 Up until the fashion disasters that have appeared on red carpets in the last few years, Streisand's dress was widely considered to be the worst Oscar dress ever. Even those who made better choices than Streisand, though, weren't wearing Princess dresses: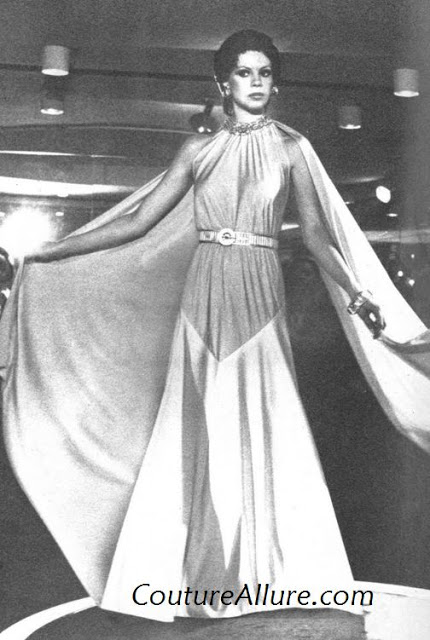 You get my point.
Given the fact that Dior's New Look emerged 80 years ago and expired 70 years ago, why the perennial popularity of that 1950s Princess dress? Well, as with so many things in life, timing is everything.
The first crucial thing about timing was the year in which Cinderella came out: 1950. The war was over, bringing with it two booms — the baby boom and the economic boom. Cinderella was a magical movie for a new demographic: Massive numbers of little girls who had access to money. In 1937, at the height of the Depression, when Snow White appeared, there weren't as many little girls and they didn't have much money.
Cinderella hit both a demographic and economic sweet spot — and it kept hitting it. Disneyland opened in 1955, and the gift shops made it possible for generations of little girls to buy endless amounts of Cinderella paraphernalia. Moreover, Disney wisely kept re-releasing the movie, to hook in new generations. That partially helps to explain why the Cinderella Princess dress is different from other fashion trends, with its 77 year run.
The Cinderella Princess dress got one other bit of luck, though, something that helped ensure that it still lives in the psyche of little girls whose parents, and sometimes their grandparents, weren't even born when that pretty trend rolled around. Again, timing is everything. In 1981, a real life princess came along, and she wore a real, and completely over-the-top, princess gown: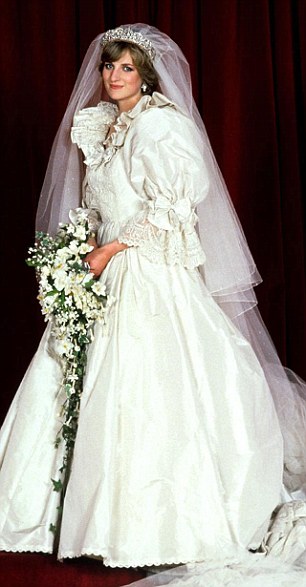 The "People's Princess" was a fashion icon throughout the 1980s, and she wore myriad ball dresses throughout that time. In keeping with the 1980s' ethos, many were big: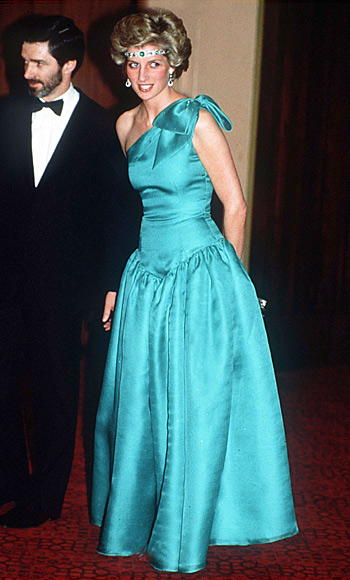 This one, from 1987, even had that Disney Cinderella blue: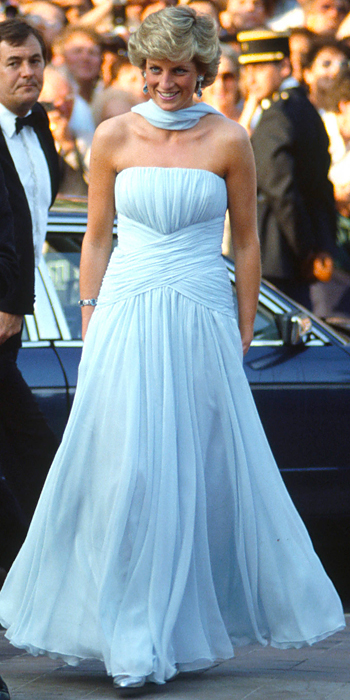 Throughout the 1980s, Disney did what it had been doing for decades: It periodically re-released Cinderella in theaters, thereby enchanting a new generation of little girls. Then, in 1988, for the first time, Disney released Cinderella on videotape. Now, little girls didn't have to wait a few years to see a cartoon icon who looked just like a real princess. Her look lived on their TVs and they could see it forever. And, of course, they had the disposable income to invest in Disney: videos (and then DVDs), costumes, porcelains, alarm clocks, t-shirts, etc. You name it, and it was marketed directly to little girls.
When a generation of little girls has grown up entirely marinated in the Cinderella-style Princess dress, which Disney periodically re-vamps for a different Princess (see the picture above, showing all the princesses but for Elsa and Moana), that's going to leave a deep mark in the national psyche. For regular parties, these young women will look to the current styles for the dress they want. However, when it comes to the wedding day, the day that each girl is told she's a "princess," a significant number of young women will reach deep down into their memories and opt for the one, the only, the ultimate Princess dress: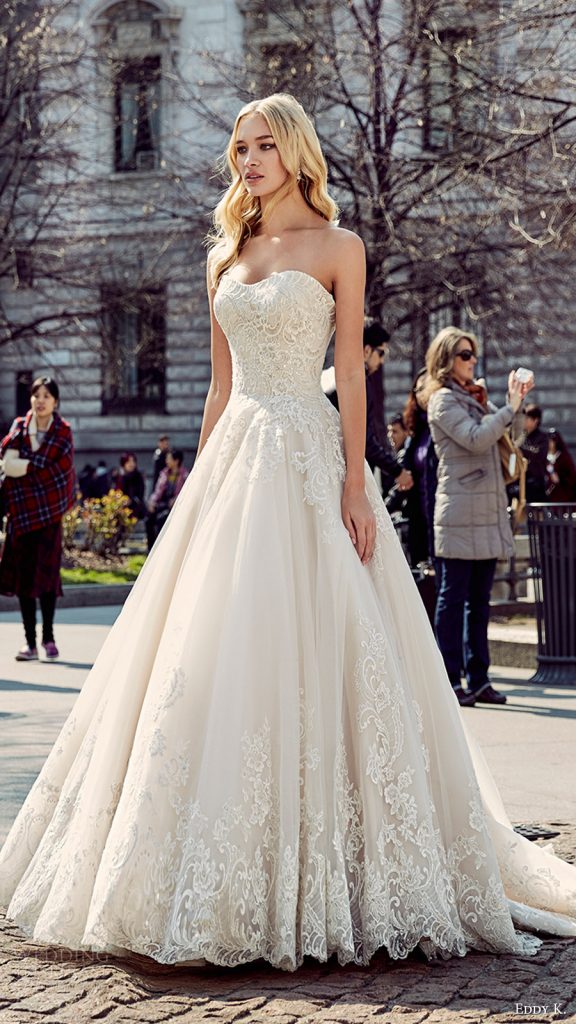 And let's not even talk about Disney's own 2015 over-the-top homage to its original Princess dress: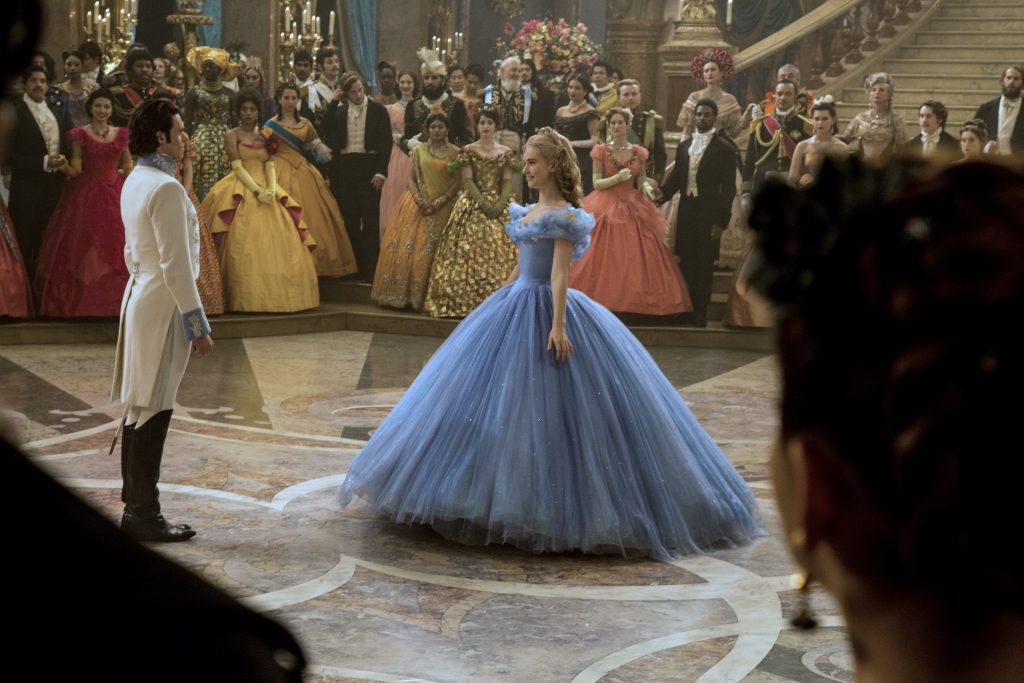 And that's the talk I would have given. (I'd especially be interested in giving that talk because I'm sick of the news. My current approach is to ignore just about everything the media says, because the lies and hysteria are not just misleading, they're off-putting.)