POSTED BY JEFFREY A, FRIEDBERG, MY SATIRIC OPINION:
—————————————–
O!
M!
   G!
This is wonderful! Almost as good as having Obama in Office again, except Joe is senile.
But!
Our prayers and our burnings, and murders, looting, stealing, kneeling, groveling, rioting, and killing, our blatant communism, and our beatings….
…our anti-police rants, anti-semitism, anti-white-ism, deification of our "Negroes" and all other things Liberal, and the total destruction of America—jawohl!
It's all now paying off, EL Bigtime !
—————————————–
NYT Poll: A DECENT SENILE Joe Biden Holds 14-Point Lead over President Trump
BY NOVEMBER, AT THIS RATE, HE SHOULD UP BY 3000 POINTS! YAY!
AND THERE HE IS, IN THE PHOTO, BELOW. SENILE-LOOKING! DECENT JOE. THOSE SEXY HAIR PLUGS! THOSE AMAZING FALSE TEETH!
THE DYNAMIC PLASTIC SURGERY, DRUGS, HIS BASEMENT VIRUS LOCKDOWN, HIS MAD-DOG HANDLERS, AND DON'T FORGET THE TOM CRUSEY-LOOKING RAY-BANS!
IT'S ALL PAYING OFF!  :)
YAY!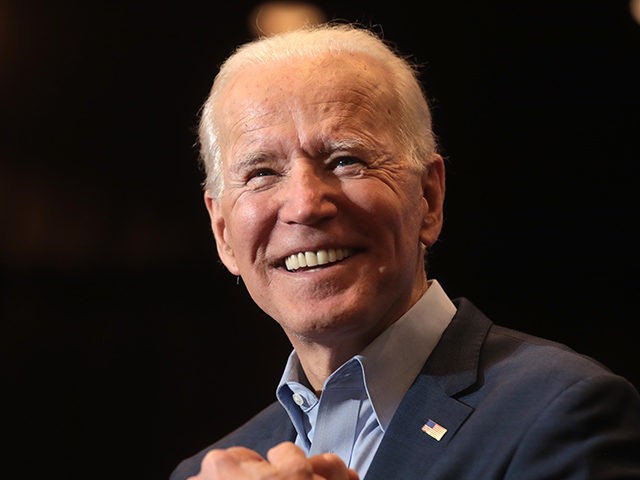 "Joe is decent!"
AND—AS REQUIRED—HE WEARS "THE MASK"
—————————————–
Joe Biden (D) holds a 14-point lead nationally over President Trump, according to a New York Times/Siena College poll released on Wednesday.

The survey, taken June 17-22 among 1,337 registered voters, showed the Democrat Party's presumptive nominee leading the president 50 percent to 36 percent….

—————————————–
AND—FER CHRISSAKES—IF YOU CAN'T TRUST THE NEW YORK TIMES—I ASK YOU—THEN, WHOM CAN YOU TRUST?
FULL ORIGINAL BREITBART ARTICLE IS HERE: https://www.breitbart.com/politics/2020/06/24/nyt-poll-joe-biden-holds-14-point-lead-over-president-trump/
OH…And:
When to Use Whom

You are asking about the object, i.e. the person to which the action is directed, e.g. Whom should I help? …