Democratic Governor Jim Justice of West Virginia ran as a friend of the people and a Trump supporter last fall.
Upon taking office, Justice treated the state taxpayers and the Republican Party like feces.
Literally.
Gov. Jim Justice showed state lawmakers what he thought of their $4.1 billion budget, vetoing it with a pile of bull manure Thursday.
Appearing before a crowd in the state capitol's lower rotunda, Justice made his theatrical and smelly rebuke during a live-streamed news conference.
"We don't have a nothing burger today, and we don't have a mayonnaise sandwich," Justice said in reference to his previous analogies for Republican budgets. "What we have is nothing more than bunch of political bull you-know-what."
With that, Justice lifted the silver lid on a tray to reveal animal feces.
"For that very reason, I'm signing my name on the budget veto," he said, "and I hope and pray that the silliness will stop and we'll do the right thing."
The governor's veto means lawmakers will be called back into special session in order to adopt a spending plan before the July 1 start of the new fiscal year. No date has been set for that session.
Justice presented his own budget plan to lawmakers in early February. He changed it a few times during the past 60-plus days but it basically included an increase in the consumer sales tax, a B&O tax on businesses and a rich man's tax.
Republicans worked 82 years to regain control of the Legislature in 2014.
Rewarding this manure expert, manure smelling, manure sized, manure like governor to our party is an insult to the voters of West Virginia and every Republican in the state.
President Trump leaked to the New York Times that he will do just that tonight in Huntington.
For the sake of the party, do not do this, Mister President.
Don Surber is a renowned retired newspaperman and columnist of forty years experience living in Poca, West Virginia. In July, he published Trump the Press on Amazon, a look at how the experts got the Republican nomination wrong. It is available on Kindle, and in paperback.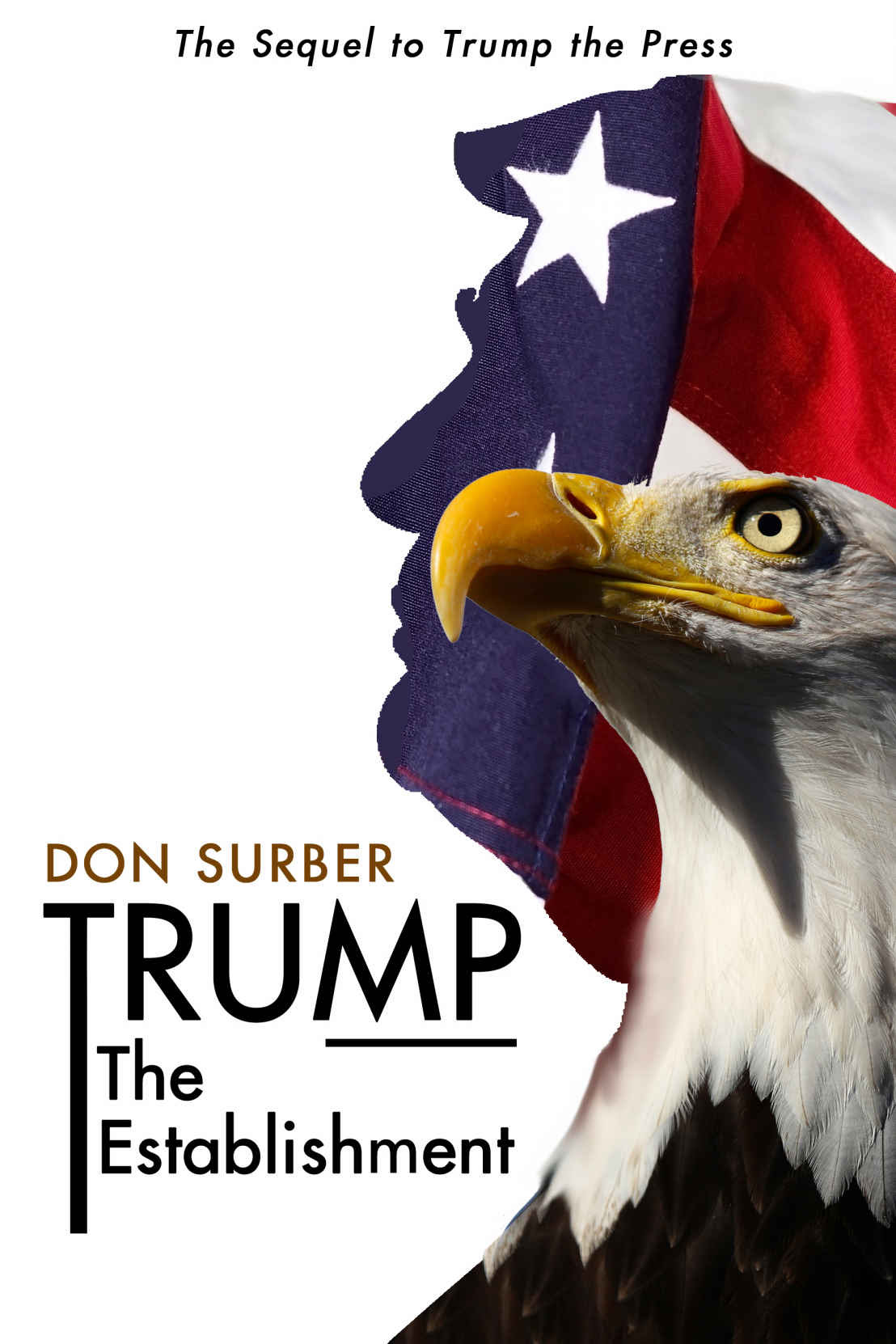 His bestselling new book, Trump The Establishment is a stirring sequel covering the election. It is also available on Kindle, and in paperback.
Caution: Readers occasionally may laugh out loud at the media as they read these books.  I know I did! Lots.
You can also follow him on Twitter 
And friend him on Facebook.