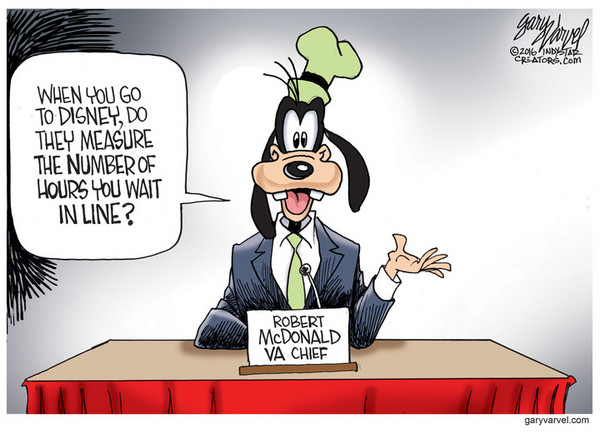 Simply amazing that while our president mouths pedantic cliches on Memorial Day, the VA scandal continues, without Goofy, the man in charge is this disgraceful fiasco having been summarily fired. Apparently he's not the only one who's goofy…and that's not funny in the least, especially if you're a vet waiting endlessly for the medical care you were promised.
Absolutely disgraceful.
Welcome to the Watcher's Council, a blogging group consisting of some of the most incisive blogs in the 'sphere, and the longest running group of its kind in existence. Every week, the members nominate two posts each, one written by themselves and one written by someone from outside the group for consideration by the whole Council.Then we vote on the best two posts, with the results appearing on Friday morning.
So, let's see what we have for you this week….
Council Submissions
Non-Council Submissions
Enjoy! And don't forget to like us on Facebook and follow us Twitter..'cause we're cool like that!And don't forget to tune in Friday for the results!