The latest manifestation of butt hurt, crybaby lefties are threats from Democrat owned California to secede from the United States.
Here's a sample of what the#neverTrumpers at Bloomberg have to say:
Immediately after the election, state Senate President Kevin de León and his Assembly counterpart, Anthony Rendon, both Latinos from Southern California, sent out a scathing statement in English and Spanish assuring all 39 million Californians that they were ready for political war. "Today, we woke up feeling like strangers in a foreign land, because yesterday Americans expressed their views on a pluralistic and democratic society that are clearly inconsistent with the values of the people of California," they wrote. "We will lead the resistance to any effort that would shred our social fabric or our Constitution."
With the largest economy in the U.S. and the sixth-largest in the world, the state enjoys greater independence from Washington than most. It was the first state to adopt its own vehicle emissions standards, in 2002. In 2012, California created the only state-level cap-and-trade system for limiting greenhouse gas emissions after Republicans in Congress rejected a national model. California, which has more undocumented immigrants than any other state, offers them driver's licenses as well as financial aid for college. It has imposed some of the country's strictest background checks on firearms purchases. It's one of three states to provide paid family and medical leave and one of five that require employers to offer paid sick leave. "This is unlike anything we've seen in modern political history," says de León. "We're going to do everything in our power to protect our people and our values as Californians."
State Democrats say there's plenty they can do short of leaving the U.S. California has long been a net contributor to Washington's coffers, receiving an estimated 78¢ in federal spending in return for every dollar it sends, according to a study by the Washington-based Tax Foundation, a nonprofit think tank that provides analysis of federal and state tax policies. That gives state leaders potential leverage when it comes to complying with policies it doesn't like, starting with the deportation of undocumented immigrants.
From January 2014 to September 2015, California released immigrants considered deportable under federal law in more than 11,000 instances, rather than keeping them in custody for federal agents, according to U.S. Immigration and Customs Enforcement data obtained by the Texas Tribune. The next state on the list, New York, released people in fewer than 2,000 cases.
The article's certainly correct about that last part. One of these 'immigrants' they refused to hold for ICE (let's be more honest than Bloomberg and call them illegal migrants instead) was a career criminal murdered Kate Steinle in San Francisco. And that's after he was deported five times.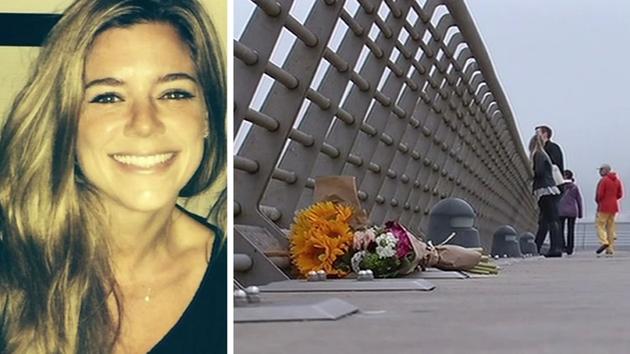 Let's examine this bolshoi in detail, shall we?