By Don Surber
Trust me, this is the only review of 2017 that you need. Oh sure, Dave Barry's annual recap never lets you down, but this is my MAGA review of the first year of MAGA, which covers each day, one month at a time.
The Scorekeeper is back — through New Year's Day.


January 1: "Don Lemon got real (drunk) on New Year's Eve." Live on TV.
Lemon juiced.
EVIL.
January 2: "Gay conservative Milo gets a $250,000 book advance from Simon and Schuster."
Seven weeks later, the publisher took the money back and canceled the deal after discovering their gay conservative was a gay conservative.
EVIL.

January 3: "Ford canceling plans for $1.6 billion plant in Mexico, investing $700 million in Michigan expansion instead."
Those jobs ain't coming back.
GOOD.

January 4: "Hedge Fund Horseman Capital Suffered Huge Loss on Trump Victory."
It lost 24% of its value between Election Day and December 28.
Never short The Donald.
GOOD.

January 5: Megyn Kelly signs with NBC.
How will they ever replace her?
Ten minutes later: "Fox News picks Tucker Carlson to take over for Megyn Kelly."
It took them 10 minutes to announce it because they were laughing so hard.
GOOD.

January 6: "Macy's feud with Trump may end with no Macy's."
Retailers had their best Christmas in a decade. Macy's sales fell.
GOOD.
January 7: "Cher to Star in Lifetime Movie About Flint Water Crisis."
They should have the government take over that water system. What? It was government-owned when this happened? Um, look a squirrel.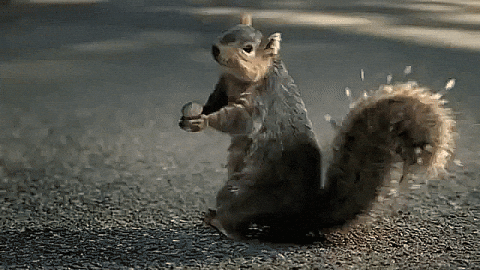 GOOD.
January 8: "Liberal CEO [Melinda Byerley of  TimeShare CMO] Tweets To Middle America: Stop Being A Sh*Thole Full Of Stupid People."

From Inc: "Melinda Byerley thinks you're a racist if you live outside the big cities, but she only hires native English speakers, a clear violation of federal law."
I am not saying all liberals are hypocrites, but those are the odds.
EVIL.
January 9: "FCA, the U.S. arm of automaker Fiat-Chrysler, announced on Sunday that it would invest a total $1 billion in plants in Michigan and Ohio, which will add 2000 new jobs in the United States."
Those jobs ain't coming back.
GOOD.
January 10:
From Grist the day before
: "Looming over the shoulder of many ski areas, particularly those in the Sierra Nevada and at lower elevations elsewhere, is the specter of a changing climate. Summer attractions may help resorts offset losses incurred as warmer temperatures nibble away at the ski season."GOOD.
January 11: Trump holds first press conference in 167 days. Refuses to take a question from CNN.
Millions cheer.
GOOD.
January 12: "Mexico's new foreign relations secretary said Tuesday his country isn't just willing to negotiate changes to the North American Free Trade Agreement, it wants to start talks as soon as possible."
The Art of the Deal.
GOOD.
January 13: "Drug testing floated for White House press corps."
In some cases, this is to make sure they are taking their medication.
GOOD.
January 14: "The Clinton Foundation Is Shutting Down The Clinton Global Initiative."
But hey, it was a legitimate charity that was not laundering bribes from foreign governments.
GOOD.

January 15: Vice President-Elect Pence appeared on "Face the Nation," and faced the following questions:
JOHN DICKERSON: Five days from now, you will be the vice-president. Let's start with some news. The Republican chairman of the Senate Intelligence Committee has decided to investigate Russian meddling in the election. That includes any possible contact between the Russians trying to meddle and the Trump campaign. What's your reaction to that?
JOHN DICKERSON: Last week before that intelligence briefing, the president-elect said he felt like all these questions were part of a witch hunt. He's now had some new information. There's now the Senate Intelligence Committee. So does– he no longer thinks this is a witch hunt, this investigation into Russian meddling. Is that fair to say?
JOHN DICKERSON: But there's a distinction between that feeling about the press and legitimate inquiry, as you say, that the Senate Intelligence Committee is doing. Just to button up one question, did any advisor or anybody in the Trump campaign have any contact with the Russians who were trying to meddle in the election?
Is it just me, or is there a pattern to those questions?
EVIL.

January 16: "General Motors Co. this week will announce plans to invest at least $1 billion across several U.S. factories, two people familiar with the plan said, a move aimed at underlining its commitment to U.S. manufacturing jobs in the wake of President-elect Donald Trump's criticism of the auto maker's imports from Mexico."
Those jobs ain't coming back.
GOOD.
They are some of the biggest names in the Republican national security firmament, veterans of past GOP administrations who say, if called upon by President-elect Donald Trump, they stand ready to serve their country again.
But their phones aren't ringing. Their entreaties to Trump Tower in New York have mostly gone unanswered. In Trump world, these establishment all-stars say they are "PNG" — personae non gratae.
They said Never Trump. That is what they are getting.
GOOD.
CNN analyst Marc Lamont Hill attacked a fellow panelist Monday for his work on Donald Trump's National Diversity Coalition, calling him a "mediocre Negro" being manipulated by Trump.
"I love Steve Harvey and I have respect for Steve Harvey and I think his intentions were appropriate, but my disagreement is the way in which he's being used by folk like Donald Trump," Hill said.
Hill is an expert on "mediocre Negro."
EVIL.
January 19: "California has withdrawn its request to the federal government for permission to allow undocumented people to obtain health insurance from the state exchange, with a lawmaker linking the decision to concerns about the incoming Trump administration."
That was the last act of Trump's pre-presidency. Thousands of jobs created, billions promised in investments, and California ending Medicaid for Mexicans.
So much winning.
GOOD.
January 20: Donald John Trump becomes the 45th president of the United States, ending eight years of mediocrity and failure.
More than 200 Democrats rioted in the streets as he took the oath of office.
Meanwhile, the White House pool reporter said Trump removed Martin Luther King Jr.'s bust from the Oval Office. It was the first official Fake News of the Trump presidency.
GOOD.
January 21: "Man wearing a Make America Great Again hat picking up trash after the women's march in Washington, D.C."
GOOD.

January 22: "Soon after President Donald Trump was sworn in, his administration announced the U.S. withdrawal from the Trans-Pacific Partnership, a trade pact championed by former President Barack Obama and Japanese Prime Minister Shinzo Abe."
So much winning.
GOOD.
January 23: From James Hoffa Jr., president of the Teamsters:
"Today, President Trump made good on his campaign promise to withdraw the United States from the Trans-Pacific Partnership. With this decision, the president has taken the first step toward fixing 30 years of bad trade policies that have cost working Americans millions of good-paying jobs.
"The Teamsters Union has been on the frontline of the fight to stop destructive trade deals like the TPP, China PNTR, CAFTA and NAFTA for decades. Millions of working men and women saw their jobs leave the country as free trade policies undermined our manufacturing industry. We hope that President Trump's meeting with Canadian Prime Minister Justin Trudeau and Mexican President Enrique Peña Nieto on Jan. 31 opens a real dialogue about fixing the flawed NAFTA.
"We take this development as a positive sign that President Trump will continue to fulfill his campaign promises in regard to trade policy reform and instruct the USTR to negotiate future agreements that protect American workers and industry."
Bu-bu-but imports create transportation jobs, the Chamber of Commerce said.
GOOD.
January 24: "U.S. President Donald Trump pushed the chief executives of General Motors Co, Ford Motor Co and Fiat Chrysler Automobiles NV on Tuesday to increase production in the United States and boost American employment."
Keep on trucking, baby.
And carring.
And SUV-ing.
GOOD.
January 25: "On Tuesday, President Donald Trump ordered the re-authorization and rapid completion of the Dakota Access and the Keystone XL pipelines, two controversial infrastructure projects that will make it easier to transport fossil fuels across North America."

Which led to this report weeks later: "Crews haul off 48 million pounds of garbage, debris from Dakota Access protest camp."
Cost of the cleanup, $1 million.
Now we know why all those protesters walked. Pigs don't fly.
GOOD.
January 26: "Trump cancels $221 million check to Palestinians."
Hey, with that kind of money we can clean up 221 environmental protests.
GOOD.
January 27: The Washington Post published an interview of Kellyanne Conway by Joe Heim.
HEIM: The president called CNN fake news. Is that helpful?
CONWAY: Did he do it gratuitously or did he do it in response to the fact that they had published an article online and then talked about it on air that basically gave everybody a GPS and a map and instructions on how to find the BuzzFeed dump of a 35-page document that is not an intelligence report, that was an Internet report assembled by anti-Trump operatives?
HEIM: Presidents and politicians have always criticized news stories, but not —
CONWAY: This is historic and you know it. No one has ever faced the deluge of negativity and criticism that Donald Trump has. It's just a fact. But by the way, we have to say thank you to many in the mainstream media because it helped us win.
It was an elite rejection election in that, fundamentally, it was us versus them, and it turns out there are a heck of a lot more them than us, us being people in politics or media or the donor class. Or in the consulting class, which is nothing short of embarrassing. These non-creative non-thinkers who haven't come up with a creative or original idea in 30 years are telling us who can win, who can lose three years before an election? That's over.
She fights. We cheer.
GOOD.

January 28:
President Trump is seeking to slash the number of workers at the Environmental Protection Agency by at least half, leaving it significantly gutted as the administration mulls further cuts, the former head of Trump's EPA transition team said Friday.
"Let's aim for half and see how it works out, and then maybe we'll want to go further," Myron Ebell said now that he has returned to his position as director of the Center for Energy and Environment at the Competitive Enterprise Institute. Ebell left the Trump transition team a week ago.
But it takes the EPA from important work such as extending its Clean Water Act powers to cover puddles, and dumping 3 million gallons of toxic water into the Animas River.
GOOD.
January 29: The New York Times published an editorial, "Donald Trump's Muslim Ban Is Cowardly and Dangerous."
The executive order contained neither the word Muslim nor ban. We have a fact-free press.
Temporarily banning migrants from Iran, Iraq, Libya, Somalia, Sudan, Syria, and Yemen has brought help from the Muslim world.
President Trump and Saudi Arabia's King Salman agreed on creating a safe zone for Muslim refugees within the Middle East, the New Indian Express (as well as Reuters and Bloomberg) reported.
GOOD.
January 30: "President Donald Trump signed an executive order Monday morning requiring that for every new federal regulation implemented, two must be rescinded."
Six months later, the results came in. There were 16 repealed for every new regulation implemented.
GOOD.
January 31: "President Trump Nominates Neil Gorsuch To The Supreme Court."
The year was off to a great start.
GOOD.
Final score: GOOD 26, EVIL 5.
@@@
Please enjoy my two books about the press and how it missed the rise of Donald Trump.
The first was "Trump the Press," which covered his nomination.
The second was "Trump the Establishment," which covered his election.
To order autographed copies, write DonSurber@GMail.com.
Friend me on Facebook.
Follow me on Twitter.
As always, Make America Great Again.
</div