While the #blacklivesmatter movement is fairly well organized, has considerable financing and is responsible for quite a bit of violence, rioting, incitement and property damage, the official word has come down from the courts, courtesy of an Obama appointed district judge….they're immune from being sued by the victims, no matter what…because #blacklivesmatter is above the law.
The judge in question is one Brian Anthony Jackson pictured below, a slick New Orleans lawyer and Obama donor who received his reward from the president with an appointment to a judgeship in the Middle District Court of Louisiana.
;
The case in question involved a police officer who sued #blacklivesmatter and one of their chief activists, DeRay McKesson after the officer was injured by a rock thrown at him during a #blacklivesmatter protest/mini-riot in Baton Rouge last year over an officer involved shooting after McKesson revved up the crowd to a fever swamp rage.
U.S. District Judge Brian Jackson dismissed the officer's suit and ruled that Black Lives Matter is not an entity capable of being sued. And that McKesson's rant was protected speech.
DeRay McKesson was also a major inciter of the violence and rioting in Ferguson Missouri last year as wel as in his home city of Baltimore, and is financed by George Soros's Open Society. This is what McKesson does for a living. Here he is doing the 'hands up, don't shoot' shuffle:
The officer's attorney, Donna Grodner also filed a separate suit against #Black Lives Matter and Mckesson on behalf of a sheriff's deputy wounded by a gunman who shot and killed three other law enforcement officers in Baton Rouge last summer at about the same time. That suit, which is still pending before the same federal judge, accuses #Black Lives Matter and five of its leaders of inciting the violence that led to the deadly ambush. It will probably be dismissed as well…
"Must I shoot a simple-minded soldier boy who deserts, while I must not touch a hair of the wily agitator who induces him to desert? I think that in such a case to silence the agitator and save the boy is not only constitutional but withal a great mercy."
— Abraham Lincoln
Mckesson was also one of nearly 200 protesters arrested near Baton Rouge police headquarters on a charge of obstructing a highway. The local district attorney declined to prosecute roughly 100 protesters who were arrested on that same charge, including McKesson.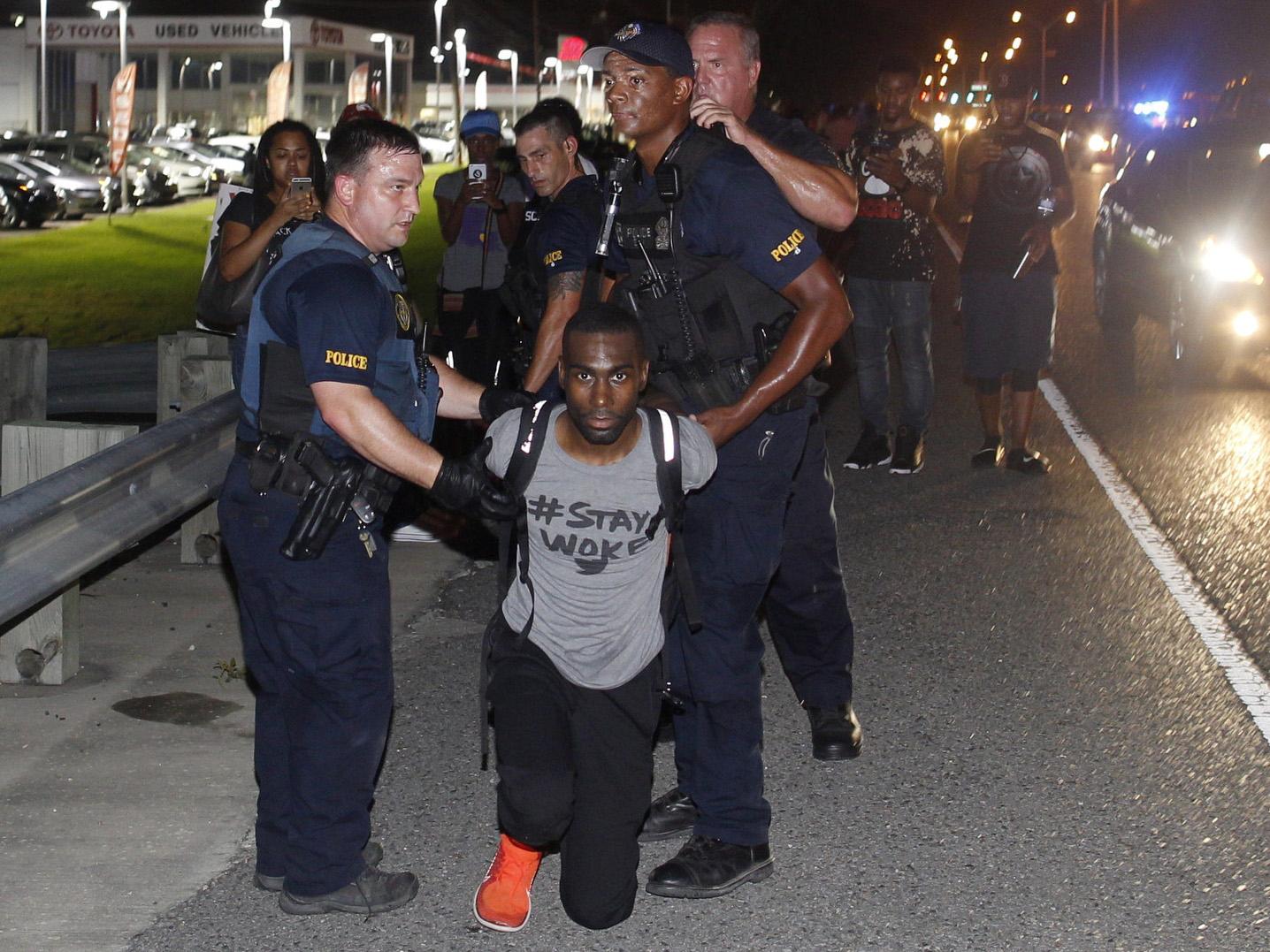 In a nice turnaround McKesson and the others are suing the city of Baton Rouge for arresting them.#Blacklivesmatter may be impregnable when it comes to being sued, but it appears they are certainly able to sue others.
As far as Judge Jackson goes, he's one of the leftist judges Obama shoved through that we can thank Senate Majority Leader McConnell for.  McConnell will be in office, although perhaps not as Senate Majority Leader until 2020. It's a pity he doesn't have to run in 2018.
And so Senator McConnell is part of the reason  #blacklivesmatter is now officially above the law.
Rob Miller writes for Joshuapundit. His articles have appeared in The Jerusalem Post, The Washington Examiner, American Thinker, The Los Angeles Times, The Atlanta Journal-Constitution, The San Francisco Chronicle, Real Clear Politics, The Times Of Israel, Breitbart.Com and other publications.
Follow him on Twitter here and on Facebook here.