Rejoice with Jerusalem! Be glad about her, be glad all you that love her….
Israelis project the U.S. and Israeli Flags on the Kotel..Rejoice with Jerusalem!
And it never was for sale.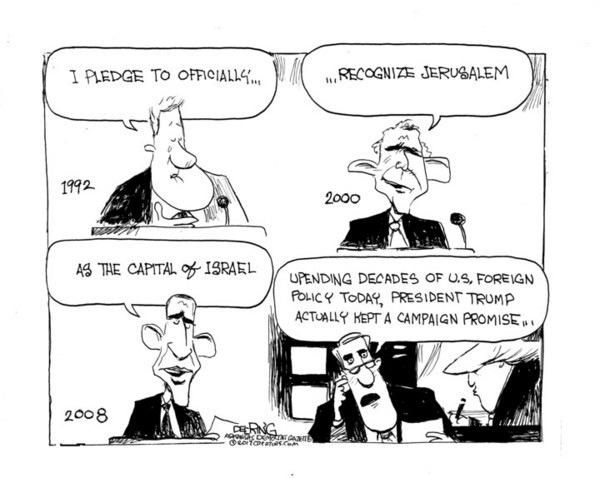 What a novelty, a president who says what he means and means what he says…

Another day, another Muslim temper tantrum, yeah? Isn't it funny that the Arabs who call themselves Palestinians never have a day of peace and friendship?
Rob Miller writes for Joshuapundit. His articles have appeared in The Jerusalem Post, The Washington Examiner, American Thinker, The Los Angeles Times, The Atlanta Journal-Constitution, The San Francisco Chronicle, Real Clear Politics, The Times Of Israel, Breitbart.Com, Yediot and other publications.
Follow him on Twitter here and on Facebook here.
And connect with him on Linked In.