Remember when economists told us that if we elected Donald Trump president we would tank the economy? Look at how Trump  proves economists wrong.
From Reuters on September 14, 2016:
The U.S. economy could be $1 trillion smaller than otherwise expected in 2021 if Republican candidate Donald Trump wins the presidential election in November, economics research firm Oxford Economics said on Tuesday.
While the firm said Trump's policies — including more protectionist trade measures, tax cuts, and mass deportation of illegal immigrants — may be watered down in negotiations with Congress, they could have "adverse" consequences.
"Should Mr. Trump prove more successful in achieving adoption of his policies, the consequences could be far-reaching — knocking 5% off the level of U.S. GDP relative to baseline and undermining the anticipated recovery in global growth," it said.
From the Guardian on November 7:
President Donald J Trump. Imagine, if you can, beginning the trading day on Wednesday with those words ringing in your ears. It's a scenario that has a lot of investors worried.
"I think we'd have to brace for tremendous volatility and an initial drop in the market," says Timothy Fisher, a New York-based tax attorney and an investor with retirement savings invested in stocks and bonds, and in whose eyes this election involves both high political principles and economic arguments.

Like his peers, Fisher has been watching the last-minute shifts in the polls anxiously. Trump, he argues, simply wouldn't be a good president for financial markets or for investors – or for the economy as a whole, given that his adversarial approach to dealing with trading partners could dampen export earnings for US businesses and hurt the country's GDP.
From Market Watch on November 1:
Opinion: The stock market could crash if Donald Trump is elected president
Economists are dubious of Donald Trump's claim that he could more than triple economic growth if elected president.

Trump has repeatedly blasted the gross domestic product (GDP) numbers under President Obama as pathetically low, promising he would change the trajectory by building a "tremendous economic machine." He reiterated those claims during the third presidential debate Wednesday, after the government reported the economy grew 1.4 percent in the second quarter of the year.

"We're bringing GDP from, really, 1 percent … and if she got in, it will be less than zero," he said. "But we're bringing it from 1 percent up to 4 percent. And I actually think we can go higher than 4 percent. I think you can go to 5 percent or 6 percent," the Republican nominee said.

Such claims are not mere rhetoric from Trump, as many of his economic proposals, including his broad tax cuts, depend on robust growth to cover the costs. Without it, his plans would add trillions of dollars to the deficit and likely damage the economy.
How many trillions did Barack Obama add to the national debt in eight years? He is the first president not to show 3 percent growth in any quarter. Obama went oh for 32 quarters.
President Trump just hit 3 percent in his first full quarter.
He did it by cutting 1,000 regulations.
No tax cuts.
No stimulus.
No infrastructure program.
Just getting rid of a thousand unnecessary regulations — and a little optimism — has kicked the economy into higher gear.
From the Washington Free Beacon today:
The U.S. economy expanded in the second quarter of 2017 as real gross domestic product grew at a rate of 3 percent, according to the second estimate released by the Bureau of Economic Analysis.
Real GDP represents the value of the production of goods and services in the economy and is adjusted for inflation.
The second quarter growth in 2017 of 3 percent, which includes performance from April, May, and July, more than double the 1.2 percent growth seen in the first quarter of 2017.
More than double last year's second quarter growth of 1.4 percent.
Who do you trust with your economy? A Marxist student of Weather Underground terrorist Bill Ayers — or a man who increased the value of his family's business 100-fold in 45 years?
Don Surber is a renowned retired newspaperman and columnist of forty years experience living in Poca, West Virginia. In July, he published Trump the Press on Amazon, a look at how the experts got the Republican nomination wrong. It is available on Kindle, and in paperback.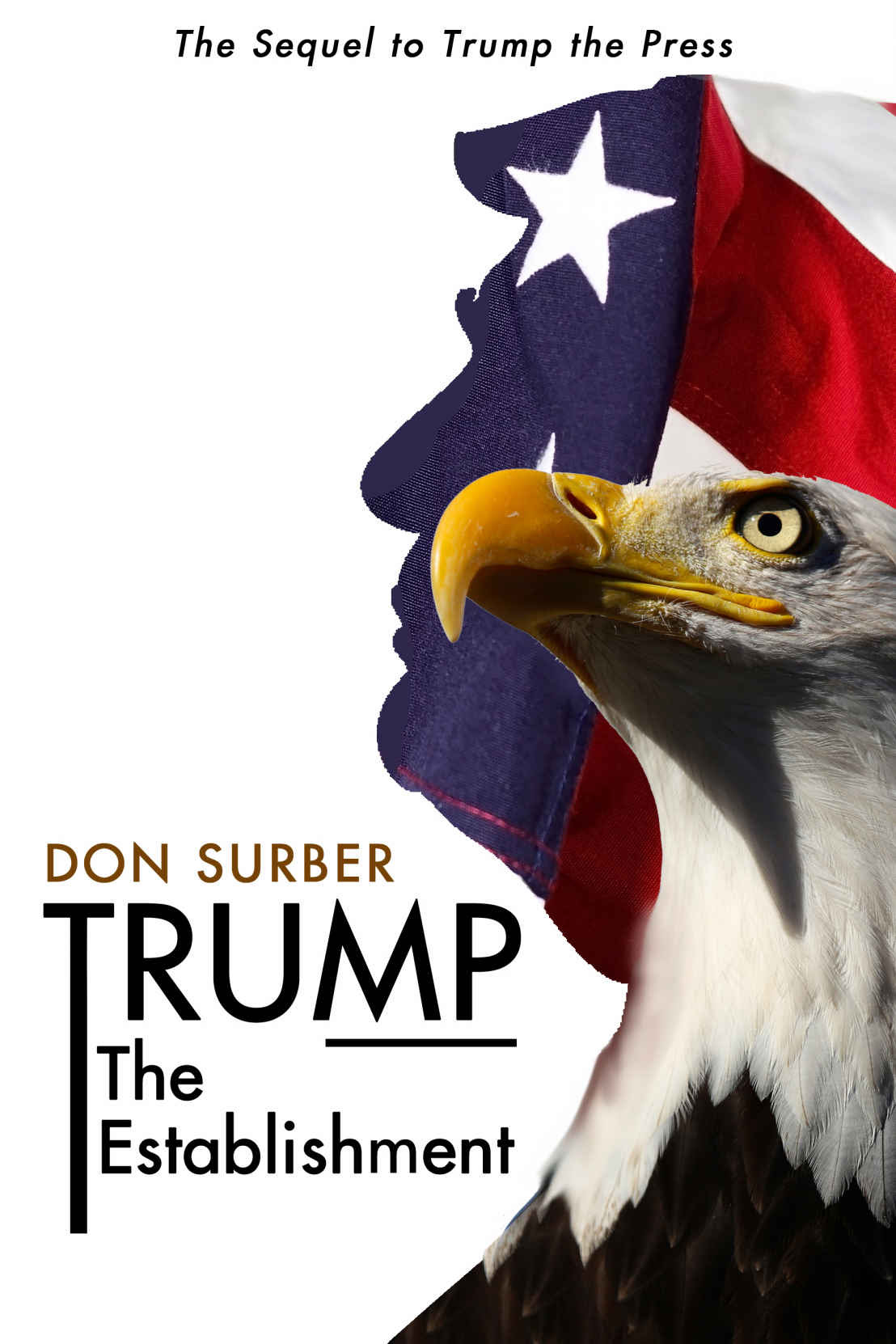 His bestselling new book, Trump The Establishment is a stirring sequel covering the election. It is also available on Kindle, and in paperback.
Caution: Readers occasionally may laugh out loud at the media as they read these books.  I know I did! Lots.
You can also follow him on Twitter 
And friend him on Facebook.